Put Minimize, Maximize, Close buttons to the left in Ubuntu window
Default are Minimize/Maximize/Close buttons in the title bar on the right. This short tutorial shows you, how to put these icons to the left, like in Mac OS X.
1. Press ALT + F2, type in gconf-editor and press Enter key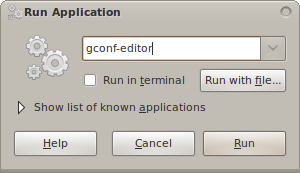 2. Navigate to apps > metacity > general. On the right find option called button_layout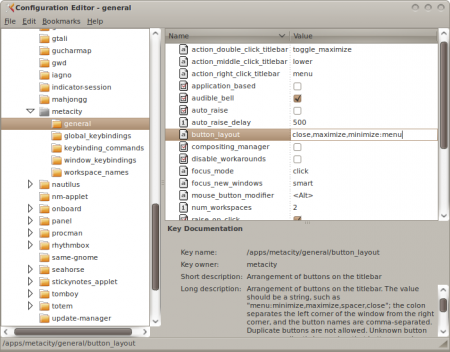 3. Double click on the value menu:minimize,maximize,close and change it to
close,maximize,minimize:menu
4. Look at your new titlebar :) It may look like this

Tip: You can remove unused buttons, or change their order. Just change the value to eg. close:menu or menu:close,minimize,maximize.